We are expecting a baby and hubby wants to buy me something special to celebrate the occasion. Our budget is 3k, and I know I want something from Tiffany that is classic and will last me a lifetime. I have my eyes on a number of pieces on their website and wanted to hear from fellow jewelry lovers! I am thinking about 4 things mainly. Which ones do you like and if you have any of these particular items, could you share pics? I can't go to a Tiffany store until later, so that'd help a lot.
1. DBTY 3 stone (or 2stone) necklace
I love Tiffany DBTY collection, but I already have a solitaire pendant necklace (non-Tiffany) I got as a gift (0.5ct). It feels redundant to purchase a dbty necklace so I'm thinking about those 3 stone dbty in Rose Gold. I couldn't find many pics of this particular necklace. Or would you say I should just get a single stone dbty?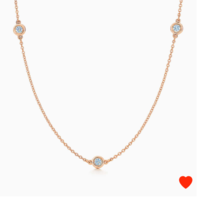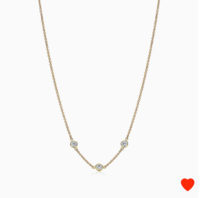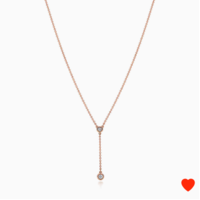 2. Jazz necklace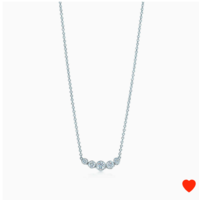 3. Tiffany T wire ring
4. DBTY earring