I'm not a
PRADA
expert and I need some advice:
I purchased two PRADA bags from NM.com (one of each color--black and bambu) (
http://www.neimanmarcus.com/store/catalog/prod.jhtml?itemId=prod100220027
)
I received the bambu color a few days ago and just received the black one yesterday. But I noticed that the metal Prada logo at the top of the bag is different on each of my bags. The bambu (which is nothing in color to the one shown on NM.com) has the metal logo as shown on the NM site----just "PRADA Milano". Like: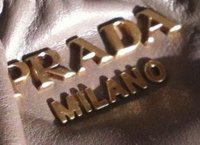 But, the black one has a metal logo like this: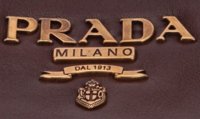 --- except it's on my black bag.
Why the different metal logos? Perhaps I got last year's model in the black?
Can anyone explain to me why these two logos are different?? They were purchased from the same site (NM.com) and through the same link given above. ??
Last edited: