Has anyone ever heard or seen this bag before? Its similar to the LV Pochette Felicie has two inserts. The seller cross listed on both Ebay and Poshmark. I originally was going to purchase through PM but we both preferred Ebay (cheaper for both of us plus I get Cash back through ******). Anyways, she said she received this bag in 2010, said the bag cost around $2000. It has an older dustbag (not very yellow). She couldn't find the date code. I am posting both listings. all photos are different but its the same bag. Seller seems legit has sold other items that were authentic through PM and also was willing to send through the authentication process no problem. (her only neg feedback is on one item due to "slow shipping" on Ebay but I still gave her credit)...
https://www.ebay.com/itm/183706685941
and
https://poshmark.com/listing/Goyard-Limited-edition-gold-chain-handbag-5ccf1fe39d3b78a4cda02cdf
. I bought bc it was a new posting, it was EXACTLY what I was looking for (almost got the LV), plus I used Paypal credit so I have buyer protection as she listed as 100% authentic. I know Goyard must have some rare pieces hence she called "limited edition".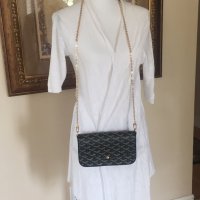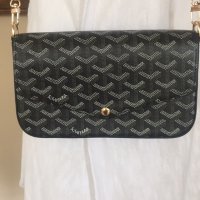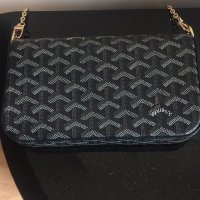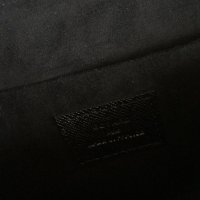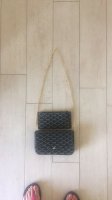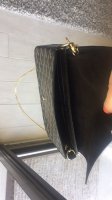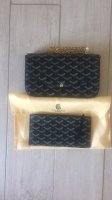 ps. I found this one on carousel that looks same but more fake (horrible quality)
https://www.carousell.ph/p/goyard-wallet-on-chain-or-sling-bag-220699265/?ref=searchLandingPage&ref_referrer=/q/womens-bags-wallets-844/goyard-wallet/&ref_reqId=N1NZXogp97Hw1M5CciC7w3wxUzAyEHio