Hi,
I´m new to the Bal-Forum
My only Bal is a First in camel with RH, and now I fell in Love with pourpre.
But I´m not sure because of the HW.
I like the giant silver, because I have no bag with silver HW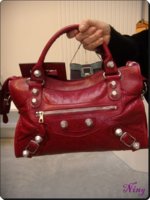 pic from:
http://ningning.pixnet.net/blog/post/26974105
and I like the covered, because of the lace embellishment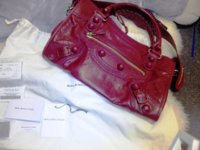 pic from:
http://forum.purseblog.com/balenciaga-color-reference/red-color-family-pics-only-141137-10.html
What would you recommend to buy? Thank you!