For stuffing material, I discreetly take little pieces of the foam from my couch cushions.
Before: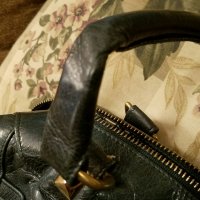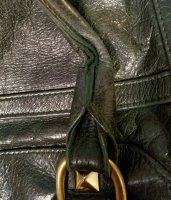 Then with the end of a small paint brush I insert foam here: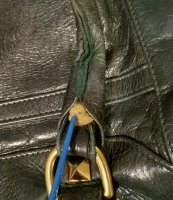 I keep doing this until the handle is firm.
After: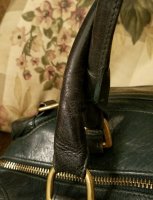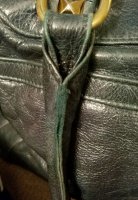 The foam has a sort on non slipness about it, I have bags that have been fixed this way for over a year and well used, the foam has not come out.
Hope this is helpful!