I went to Italy for a vacation for a week, and got quite a number of H goodies [emoji173][emoji173]
I went to Napoli first. They actually had quite good inventory of bags, but mainly small bags (bolide 27 in orange and in blue paon), mini Halzan, mini-Evelyn, GP30. But since I like larger bags, I did not get any bags, but got 3 scarves, all are 140cm. I went to Capri for a few days, no bags I liked so didn't buy any.
I went to Rome, and found they were having petit H event!! I got 3 charms, a passport holder, and a gorgeous poncho.
In Rome airport, didn't see anything I liked on display, but saw the SAs, getting other customers "popular" items such as mini-Evelyn in light blue, and a Zanzibar Herbag from the back. I asked for Halzan 31 and was offered a Cuivre one!! They had duty-free price which is even lower than getting from city centre after tax refund. Got it for 3153 euro!!! It was a perfect ending to my trip and I feel super lucky [emoji4][emoji4][emoji4]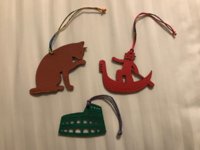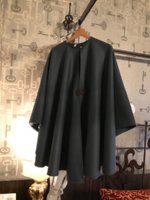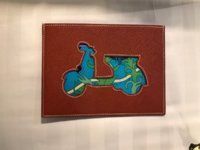 View attachment 3676378