Hey everyone
This is my first of many threads and I'm happy my 5 day "new member probation" has been lifted!!
Anywho....I'm going to Paris Dec 28 - Jan 2 and I will be making a few purchases at LV. I know they have bags in Paris that they don't have in the Unites States. So to all the Parisian LV lovers, what bag do you think I should get?
I have:
-Monogram Speedy 40 with hot stamped luggage tag
-Monogram Delightful GM
-Damier Ebene Neverfull GM
And I have three new handbags under the Christmas tree (one which I already know is the Neverfull Rayure GM). Hubby said I can't touch it until Christmas!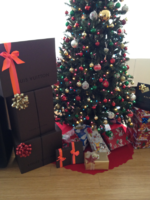 I'm really thinking about getting clutches and wallets only because I don't want big purchases! We are traveling from Paris to Rome to London!

Any suggestions on clutches?