Hi,
Around 2009/2010 I got given the LV bag below by my mum's best friend. Her best friend happens to be extremely wealthy and has been loyal to LV before I was born. So she constantly runs out of space to store these bags but doesn't like the hassle of reselling, instead she gives her older bags to friends and family.
That being said, when I was younger I was her dress up doll and she thought that I would look better with the bag as its more of a young person's bag.
10 years since then during quarantine I rediscovered the bag but I can't seem to find it anywhere or know what it is called. As you can assume, 9/10 year old me didn't understand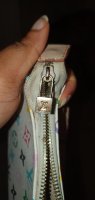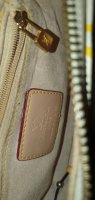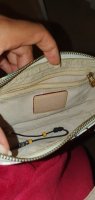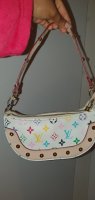 the value of the bag and so it's in need of repair.
So I was wondering if anyone could tell me the model of the bag and possible release dates?
It did have the date code ( as I did a quick authenticity check when I was about 14yrs) however wear and tear has meant that I can't find it anymore.
Many thanks x