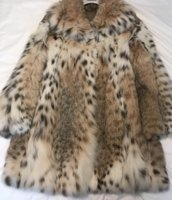 Hello Everyone,

thanks for helping me...(all advice welcome)
I'm off to Paris for 4 nights and I'm torn about wearing/taking my most prized fur. Its priceless to me and although i do wear it, it wouldn't be my most used. We're traveling light so i only want to take this if it's suitable to be worn! So i guess my question is-
is paris fur friendly?