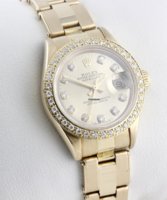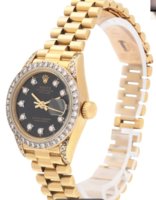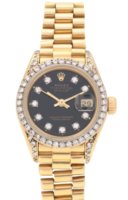 I want to buy my first gold Rolex watch. I have a few everyday watches (laks, mk, kate spade, apple, ...), not really high luxury ones, and my gold Chanel premiere H3259 that I am wearing on special days.
so I am carefully considering in which Rolex I want to invest. I love a lot of bling everyday and everywhere, and I would like to wear my Rolex everyday.
Since the prices on Rolex.com unfortunately are way out of my budget I was deciding to look for a pre-owned one.
Now I'm choosing between those two models that really caught my attention on the pre-owned market, both 26mm.
Which one would you suggest? I am completely new to Rolex and every advice will be much appreciated. Thanks so much

yg Datejust Oyster champagne
yg Datejust President black
Last edited: