Hello my dear TPFers,

This is my first time to Paris, after getting off the plane and checked into the hotel, I rushed to FSH. Did't even get a chance to take some rest


Store was crowded, can't even find a SA. Waited for 10 mins until the first SA came talk to me. Asked for wallets, nothing, then asked if they have any B or K, still nothing.

I decided to approach another Asian SA, this time I asked if you have any Lindy, got the same answer, no Lindy no Birkin no Kelly! I knew they were lying because I saw people walking to the men's department with their SAs carrying big orange boxes!
Then I went to George V, still no B or K, But they had something else I have been looking for, so it was sort of my lucky day

))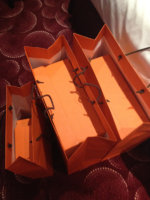 Little orange hill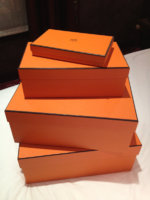 [FONT=&quot]
[/FONT]