Hi, I'm in the midst of buying a preloved medium Chanel Le Boy for myself. It'll be my first ever Chanel bag, my first ever designer bag in fact. I've narrowed it down to 2 bags - a discontinued black smooth calfskin: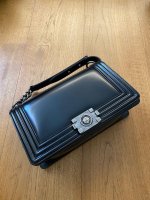 and a red calfskin in the classic quilted design: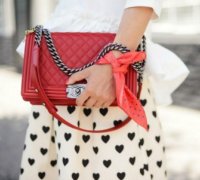 Any thoughts and advice on which would be the better purchase would be much appreciated please. I think both bags are beautiful and I need something that is more durable / doesn't need much babying because this is going to be a heavily used bag. And as I now work from home, I dress very casually and so would need a design that doesn't look too "special event-y".
Thanks!
Last edited: