What did you guys do for your first Chanel bag, go with a classic flap or more of a statement piece?
I would love to hear/see what you went for!
I'm currently lusting this beautiful black & burgundy small flap but this would be my first Chanel purchase & a lot of people have told me to go classic for the first time (even though I'm totally in love with this bag!)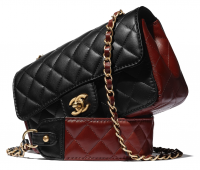 I can't wait to hear your thoughts!