hi guy, first post here and am noob to PF so go easy on me if i made any guideline mistakes!
saw this beau few weeks back here in Hong Kong and i instantly fell madly in love. however went back to the store a few times to check on it and i dont think about it as often, and had my eyes on the Statement Chevron Small Flap instead. in fact i actually asked for a seller out for face trade earlier today, but gave up after checking it cause i can't be sure if it was authentic.
went to a chanel store and wanting to get a boy chanel woc instead because the shiny patent oml.
although i like the boy chanel more than the style i purchased (one SA said it's called Fall In Love, another SA said it doesn't have a name...) but i havent gathered enough information about patent calfskin leather, also i feel like i want the seasonal item and traditional lambskin bag more, so tada!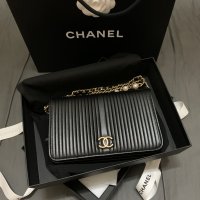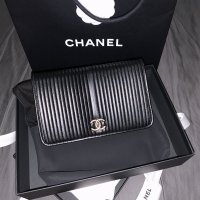 i havent seen this style online and on purseforum, no one has posted any pictures. so has anyone seen this style in your location? and any tips for new chanel woc user? thank you!