Hi again Gucci lovers!
Last week I posted my first ever shopping reveal at Gucci (
http://forum.purseblog.com/threads/first-time-at-gucci-a-haul.945377/
)
However, I used the Signature mini bag once, and I wasn't too happy with it

Too small and I wasn't loving the snap button closure.
So I decided to return and exchange for this instead! Take a look at what I got!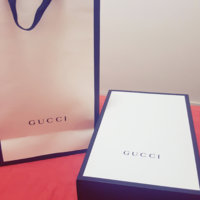 Small padlock bag with hibiscus and pink leather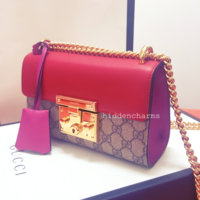 It fits my 2 SLGs + my phone + lipstick perfectly!
Really happy with this padlock