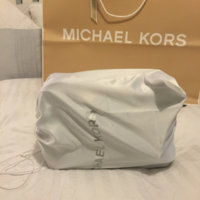 I wasn't going to buy anymore bags from MK, but then I got an email about this bag and I've been googling it everyday to see if the department stores in the UK received any stock.
Long story short, I was in London at the weekend, walked into a boutique and enquired whether or not they had this bag, and they DID!!!
Any guesses which bag it is?
Last edited: