Cabat is my favorite BV style. I have been eyeing on this 50th anniversary Cabat for six months since its debut, it is a great bag to celebrate not only the 50th anniversary for BV but also the 15th for Tomas. Finally it is here! Please join me to welcome my 50th anniversary Karung Giardino Cabat!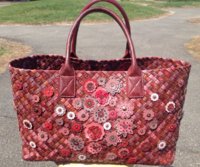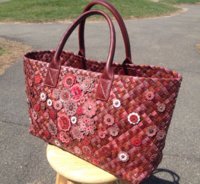 Close pictures of the flowers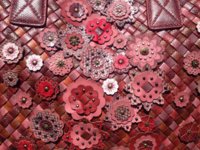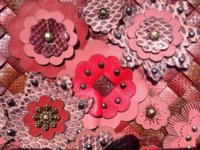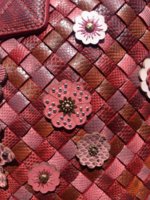 A close look of the inside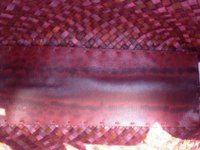 The plate is kind of gold color, and the 50th anniversary Cabat is not numbered. My SA told me there are 100 made Worldwide.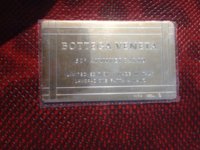 The pouch is amazing. I love the texture of the pouch.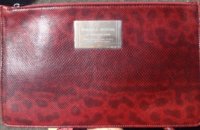 Here are more workmanship info from my SA:
The 50th anniversary Giardino Cabat is made entirely of Karung in 3 different Colors, Dusty rose, New Petra and Calvados. The flowers are pieces together with ayers, matt Karung and nappa. The Giardino Cabat has over 100 flowers!!! The flowers are also decorated with over 100 small studs using the lost wax process, which is an ancient technique used in the jewelry industry. Lost-wax process, also called fire-perdue, method of metal casting in which a molten metal is poured into a mold that has been created by means of a wax model. Once the mold is made, the wax model is melted and drained away. This is also how the hardware on the knot and the jewelries made

Hope you all enjoy the pictures! Happy Easter to all dear tPFers!!