Hi, I'm considering getting this gorgeous Triomphe bucket bag. It's not available in a boutique where I live, so I have no way to try it on.
Does anyone own this bag and can post a picture with it on a shoulder? How does one carry it on a shoulder with straps being the opposite side than the usual place? The straps should be at the ends of the bag and not in the middle?
It looks awkward to me but I'm unable to find any picture of this bucket being carried on a shoulder. I only found a pic of people holding the straps in their hands.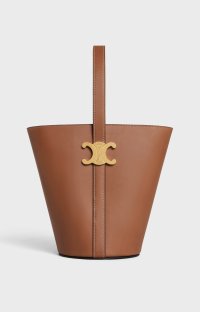 I'd appreciate any help. Thanks!