Ughhh I bought these sunglasses last July from the LV store in Saks 5th Beverly Hills. Paid a little over $900. I've taken excellent care of them and they were always stored in the cloth pouch & case in a drawer when not being used...
I haven't use them for a month or so and pulled them out today and there are weird reddish marks on the frame. Almost like a marble effect. They won't come off like it's stained. There is nothing brown or red in the case or pouch. I have no idea what could have made these marks, or if somehow it's color from underneath the white?
Has anyone had this happen? I emailed LV... it's just so noticeable to me.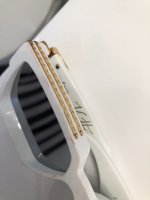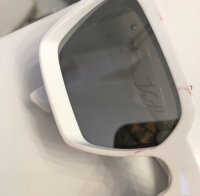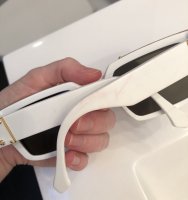 Last edited: