Hi,
So I have decided to get a chanel wallet long time ago but I dont know which one to get. I have two favorites.
1. chanel cambon long wallet
2. chanel classic caviar/lambskin tri-fold wallet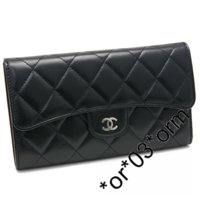 which one do you ladies like? which one should i get? or any pros and cons?!
welcome to leave any comments.
THANKSSSSSS