Hello TPFers!
I need some advice. I have an I expensive satchel from Target that I no longer use.
I would like to donate it or find a way to use it - but due to the poor design I will need to add d- rings somewhere on the bag. The strap attaches to the handle currentlywhich when the bag is fullcauses it to come open.
I would like to try to add 4 d-ring attachments (to the back?)so that I can convert it into a backpack/purse, like the Zac Posen Eartha.
Who has suggestions of how I might do this? Here are some photos: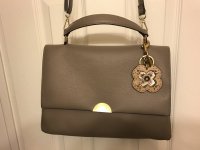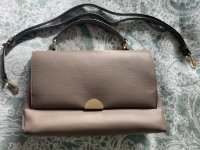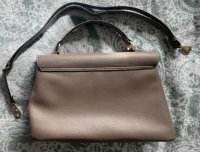 I am also ok parting with it - but I do not want it filling up the landfill as I suspect future users will have the same issue as me and toss the bag.
Note that the magnetic clasp can easily be removed (but replaced with what?).
Any advice welcome!