It took a few years, but I've completed my Toiletry Pouch trio! I purchased the 19 in 2013, the 15 in 2019, and today, the 26.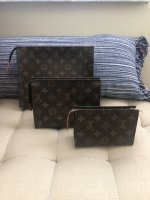 Last week, following a bag purchase, I casually mentioned to my long time CA that I felt I should have the 26 just to complete my set. Sure enough, one arrived in the next shipment and she held it for me.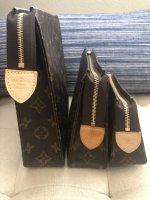 The 15 and 26 are Made in Spain, the 19 Made in France!