Dear PM and other LV crossbody bags lovers

I had the opportunity to get my hands on DE Sologne (for the obvious "Keep or not to keep" dilemma) and I decided to compare it with my most favorite bag, yes, with no surprise for many, the Pochette Metis.
(I find the Sologne bag quite outdated (or I feel too old for her), even though I really like her soft, rounded corners and the typical DE rim around the edges. Strap is adjustable, but not removable. PM in Empreinte is easier to match with your outfit, is more flexible in regards dressing up or down. Sologne looks next to PM like a sandwich bag. Yeah, she is going back, I am biased

) So the hunt for my perfect birthday gift continues...

To those who have the same dilemma, I hope you find these photos helpful.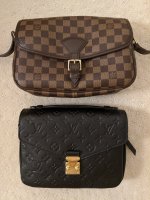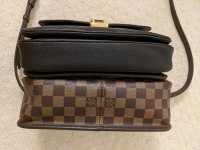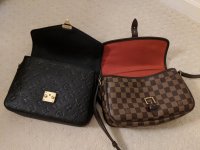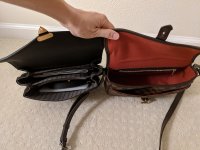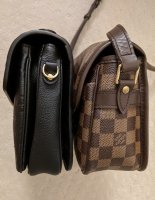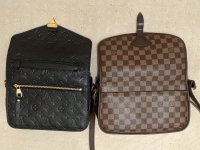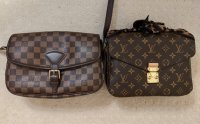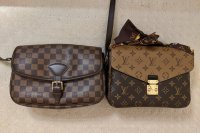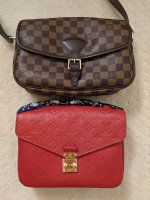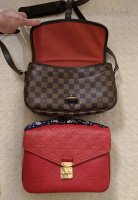 Last edited: