Hi everyone, please bear with me! It's very long.
I got a coco handle right when they first came out a few years ago.
I noticed recently that the metal clips has corroding and it "melted". I'm not sure what the correct term is for it?
Even the gold part rubbed onto the leather under near the clip holes. I did not leave the strap clipped in whenever I did not use it, and I did not overstuff it with a lot of items. So I'm not sure why it would even create this indention.
I've attached photos below.
It's already been sent to Chanel and they sent it to their repair and they told me the black part would be fixed complimentary since it shouldn't have happened, but they told me the chain cannot be fixed and the only thing they said would be to replace the whole strap which has a cost.
My question is, do you think that repair should replace the strap complimentary or I should pay for it? I feel like the repair center knows that the metal is "bad" which is why they said it cannot be fixed. None of my other bags have this issue but this is the only one with aged gold hardware, so I'm not sure if thats why?
Thanks for reading and I would love to hear your thoughts!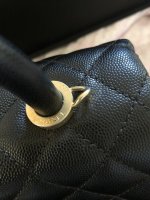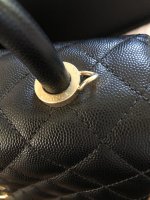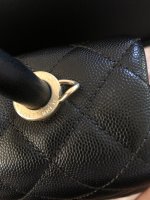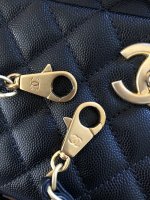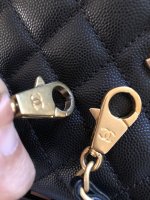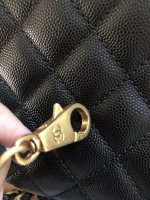 Last edited: