I have a pleasant dilemma.... I know it's kind of silly since Coco Handle is so hard to come by.
I have my hands on 2 Small coco handles in black with lizard handle. I noticed the finishes on the bags are slightly different. One is more matte while the other has a sheen to it. I like the matte finish better as it makes the black more intense. The sides of this bag also has less creases. However the tip of the quilting on this bag is not as precise on the line (2nd pic). Also I prefer the handle of the other bag more. The lizard scales are coarser and feel more substantial when held in the hand.
I don't know which to keep. Any advise?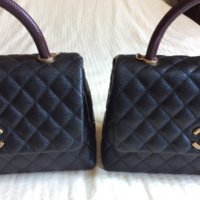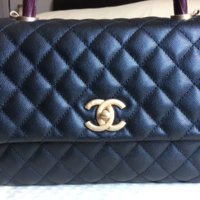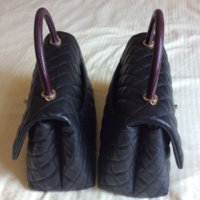 Last edited: