Better right now than never.
Hello dear fellow Hermès fans.
I would like to share with you a little concern I have about my beloved new Lindy in Clémence leather.
The first time I wore it, the direct sunlight made appear an uneven spot on the front panel.
This spot only shows with bright sunlight coming from up. Here sitting in my flat there's nothing to be seen.
I looked at it a thousand times, wondering wether it is just a deeper vein or a true crack that might get worse.
I'm embarrassed to post what can appear as a small detail that can hardly be pictures correctly, but if it's a true concern in your opinion I'd better solve it sooner than later.
Thanks by advance !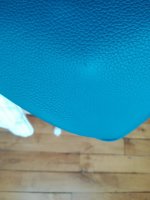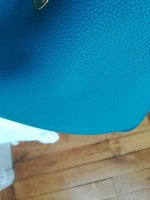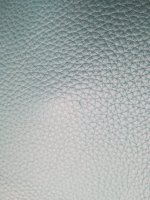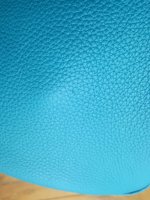 Last edited: