Hi everyone,
I was considering a Balenciaga wallet before (black money with classic hardware) but saw an opportunity for an Alexander Wang wallet and snatched that up, thinking I was done. I saw this one listed in excellent condition on Yoogis Closet and I just couldn't resist! I felt like it was meant to be
I won't be able to use her until Christmas but she's soooo pretty and looks brand new!
My first Balenciaga item! I am now saving up for a classic city in black to match
thanks for letting me share!
**edit** Does anyone know where I can get a box? TIA!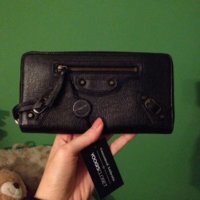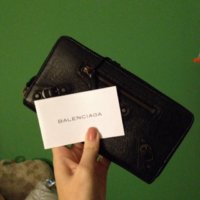 Last edited: