This Sunday I celebrate my 35th birthday and what better way to do then with a new bag. This was actually purchased a couple of weeks ago but I not so patiently waited for my birthday weekend to use it.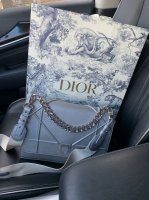 The packaging is just divine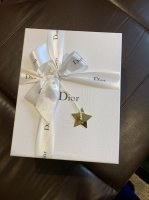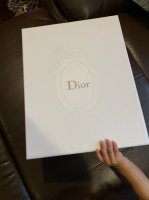 I think my daughter is even more excited about this then I am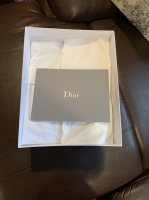 Nice touch with the swan on the dust bag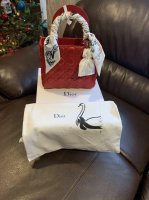 Presenting the medium Lady Dior in red with gold hardware. I've been waiting for Chanel to come out with the perfect for the last year and haven't been excited to their reds lately. I also thought I wanted silver hardware but this light gold hardware is the best of both worlds.