Hey guys! I got my new (to me) 3 series Diana flap a few days ago and kindly authenticated by Roku (thanks again!). I had a rectangular mini in lambskin that I returned because I just couldn't bring myself to use (and probably cause I'm holding out for caviar [emoji12])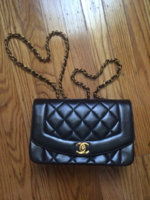 However I am a little concerned about the tarnishing/scratches(?) on the hardware and would like to know what I can do about that.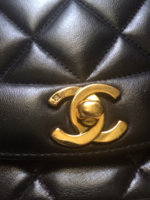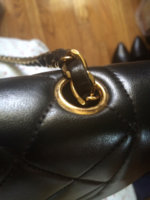 Also (sorry it's getting lengthy) there are a few spots on the front flap where it seems to have accumulated dust under the stitching...? Any ideas for that?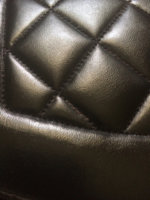 And a piece of the chain is coming apart...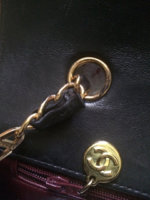 I'm not expecting a bag this age to be 100% perfect but would any of these be an issue to you guys? The overall condition is excellent; there are no hard scratches or scuffs and it's still really puffy (unless someone can tell me that this bag has been redyed or anything).
Thanks in advance for any input!