Hi everyone!
i've been wanting a chevron square mini for sooo long. i recently found this beauty and was so happy to get my hands on it!
its been a few days now-
so this one is a 22series- card and authenticity sticker number matches- zippers look good- stitching matches- it smells real! (i have a habit of smelling my chanels to make sure its real XP sorry if thats weird;;
but i've noticed this protrusion? on the back side.. it doesnt seem so bad when i photograph it but i tried my best to show it- it was bothering me so i thought id ask the experts here. does anyone with square mini have this issue? and also the left side of the bag seems to be stitched in a.. curve? if that makes sense.
i heard that the previous owner purchased it years ago and kept it in the box so i'm thinking maybe the shape was a bit distorted because of the way it was stored.
it was authenticized by an private appraiser when i purchased it but now im worried... also the caviar is not as supple and shiny as my other caviar bags.. but i know this can differ depending on the batch.
i know that this one is not a common model to come by so i really hope it isnt fake :'(
adding pics of other parts for reference!
will post more if needed.
thanks in advance!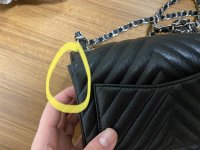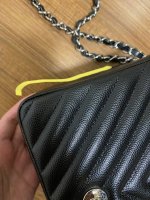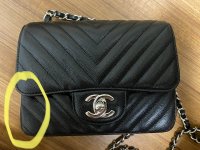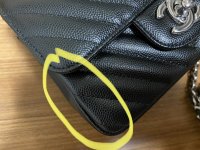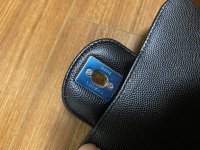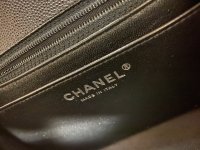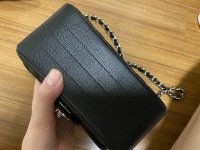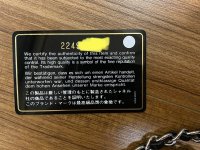 Last edited: