This is my large Sangle. I do love it, but haven't been reaching for it lately because I've been needed crossbows more lately, which isn't possible with the original strap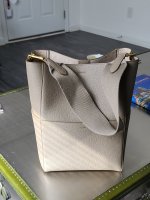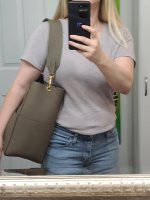 However, I bought this strap from Dior and if I use it with the Sangle it just BARELY makes me able to wear it cross body....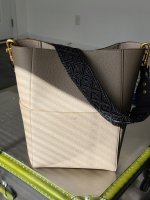 But does using the black strap with this dark taupe look ok?
Has anyone else used a strap from another designer on this bag?
Does the small Sangle lend more towards being able to be worn cross body? I have been eyeing the green small sangle.