Instagram @calisnoopy ❤️USC Football
O.G.
Looking for these ballet flats in size 35.
Unfortunately, NM didn't seem to order them and neither did
Nordies
or Hirshleifers and BG got them but only size 36 and up...and Saks got them but right now aren't sure if they will get a 35.
If anyone has seen these flats or knows of boutiques that carry Celine flats, please let me know and I will try giving them a call!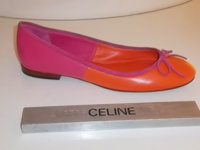 Thanks!!!