Hello!
My DH and I have decided to upgrade my watch

We are going the Preowned route and I am debating between the cartier ballon blue in 36mm or a datejust rolex with the oyster bracelet and mother of pearl face with diamonds. I am very torn and would like your opinions.
Here are some pics in case it helps....these are borrowed from Pinterest and not of the actual watch I would buy.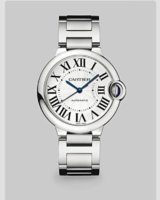 TIA!!!