Makes me wanna go store and try a 16 cuff.
Took me > one year to finally tried the cuff 16 last week
My wrist is considered flat and the cuff opening is the perfect size for me. It just glides into my wrist with minimal effort. After that I shake my hand and it stays secured.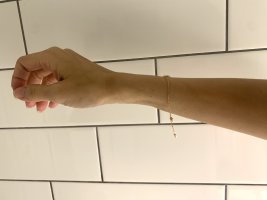 I know this is personal preference but for those who stack screw love and cuff love, do you wear both 24/7 or you remove your cuff end of the day? I'm more concerned on the weight of both together while resting, but again this depends on one's threshold.
And also, I like to seek opinion on choice of YG or RG (provided I can still find one in RG? I need to check with my SA).
The cuff would likely to be stacked with either my full love in YG (I'm still weighing the options to keep or sell) or my clash bracelet small RG.
Last edited: