Good morning everyone!
Bought my first BV leather bracelets and I have a few (basic) questions.
1. The bracelets come with two tags, a round one and a rectangular one on a string. While trying it on after I received it, the small rectangular one came off - is it supposed to come off?
2. How are the bracelets supposed to lay? These are both medium and might be a little too big - thoughts?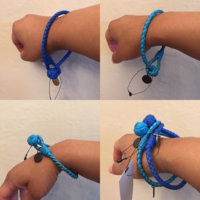 Would love to see pics of everyone's bracelets in action!
Thank you!