Hi there!
This will be my first cartier bracelet purchase. I want it to be something that I can wear everyday. I will also stack with at least one other bracelet. The juste un clou is so lightweight and easy to wear. But the love bangle is a classic. Not sure which one to get!
Sorry for the blurry pics..didn't clean my lens prior to taking the pics
Which one looks better on me IYO? Thanks in advance!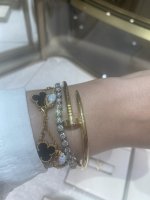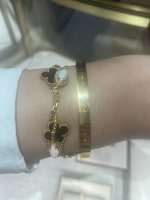 Last edited: