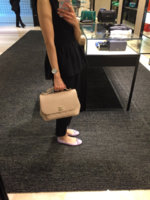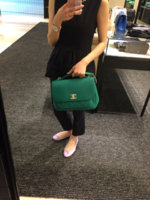 Hi all, most of my chanel bags are in black, to name a few, I have a 2.55, a boy, both in black, a denim boy too, a seasonal single flap in beige and a large coco handle in black rhw.
I like the roomy compartments of business affinity which I can stuff my long boy wallet and essentials but just wonder if I should get a med pure classic which is a classic range instead as I like the simple yet classy design. But again, the turquoise colour is very seasonal.
If I were to pick the business affinity, which colour should I pick? Or should I just wait??[emoji848]Thanks for suggestions!