I am excited to be a part of this forum and share my love with people who truly understand. I love looking at your collections and I wanted to contribute.
I will update as I acquire.

For this first post I am showcasing my humble bag family in order of their purchase.
This was my first coach bag. I came across it in a consignment shop in 2010 and I spent two hours debating whether or not to spend $80 for it (the most I had ever spent on a handbag at the time).
Patricia's Legacy. 9951
A while afterwards I bought this bag, sold to me as new old-stock.
I believe it's a Pocket Purse. 9755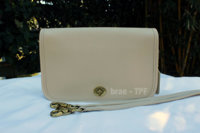 I don't wear this one crossbody because I worry about color transfer so I had a strap made by Mautto so I can wear it right under my arm. I love the color combination.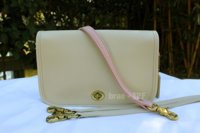 This was my first full price bag. My boyfriend helped me purchase this bag as it was expensive even with PCE.
Black Saffiano Baby Bag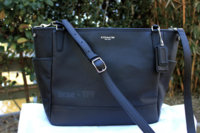 It works well for school but it gets pretty heavy. This specific bag is a replacement for the first since the strap started breaking away from the bag. It goes through a lot- commuting and short bus rides.
This was my second full price purchase (with PCE). This was also the first time I felt the pains of seeing a bag go to an outlet very soon after I purchased it and become slashed in price. Ouch.
Saffiano Gunmetal N/S
I wear this bag often to school when I carry less, and it's the perfect bag for when I need to carry my DSLR. It can become a heavy bag.
This is my latest purchase, I really wanted a clutch and found this NYC made Basic Bag.
I am not sure what color it is (someone suggested Putty). It was a very thirsty bag and I had to condition it a couple times. I used Leather Honey.
The color is now a few shades darker than it was when I first received it, but it feels so much happier.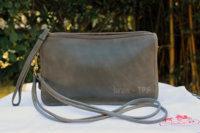 I love having the strap hooked to one side. When the bag is zipped closed, it has a cool fringe effect.
Thank you for stopping by!