I've been looking through the old threads, and there were a LOT of people who not only didn't like that lining, but would not buy a bag with that lining. I think some of her best leathers came out with that lining! Here are 4 Nikkis, also my Black Cat MAM has that lining. People really missed out!
These pictures were taken with flash and empty just to show the leather which is GORGEOUS!
Purple Mini Nikki, Noir (lamb), Cranberry (lamb), and Periwinkle (lamb).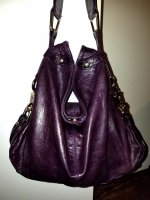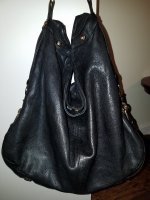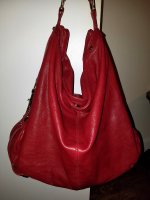 Does anyone else have any of these great bags?