I went into the
Gucci
store in Barcelona today and loved way too many bags.
The black bamboo 1947 really sang to me, but it's really not my usual style. The smooth leather makes me worried about scratches too. But its so.. beautiful. The bamboo handle doesnt go down, FYI.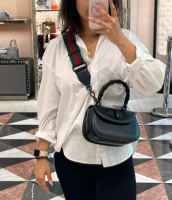 The Diana was gorgeous too, and I love the Small size. It's quite big! But definitely more suited to holding rather than wearing cross-body because of its size. The bamboo handle is stunning. Probably my least favourite of the three though.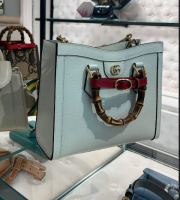 The Dionysus.. well for me its a classic, because I have been eyeing it for years now! Still as gorgeous! The black one seems easy to wear, regardless of the bling.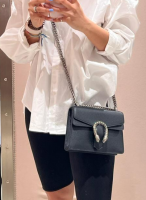 What do you think??