So I wasn't a lover of the cruise collection, and having exercised some restraint then, I have now 'binged'

. seriously I want everything this season. So yesterday I came home with a bunch of stuff.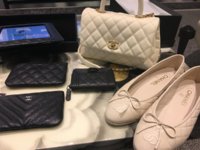 I don't have any o cases and wanted these for various bags, and the so black boy wallet for when the so black boy I'm waitlisted for hopefully gets in.
I'm a big fan of the Coco handle sand was deliberating between green and ivory. I loved both (green was truly stunning) but chose ivory as I don't yet have an ivory bag and it will go so nicely with a bunch of summer outfits.
The shoes were just too pretty to pass up.
I fell hard for this jacket. It's not my normal style but it was such a beautiful fit and I'm absolutely in love with it. I like that it's a bit different from my more classic chanel tweed jacket. The Velcro is so unique.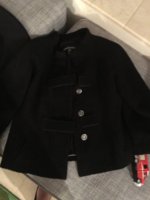 Last item, this beautiful necklace, which was also love at first sight.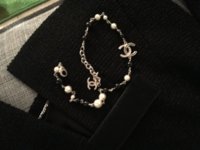 Thank you for letting me share.

X