My husband surprised me with this cute little Bottega Venetta Mini Jodie Bag and it's so adorable! He did such a great job in choosing this Beige colour, just goes with everything. See photos attached and check out this beauty! See pictures attached for close-up, it is just stunning! Similar style in beautiful Acid-Green colour if anyone wants to check them out -
https://au.*******.com/products/bot...-shoulder-bag-93222410?variant=34573098123308
)
It was ordered on *******.com (he said this is the one website he knew because he saw me ordering my By Far Rachel Bag from them) and it's delivered at my door by DHL in less than 5 days, impressive! He told me that he emailed their customer service team to check little details about it because he has absolutely no idea if this is the one or how tax/duties work for this kind of online shopping and they kindly helped him out with it. So special thanks to ******* CS team!
The details are absolutely beautiful, classic woven design and the leather just feels so soft. This is my second Mini Jodie, the first one a bright Neon-Green and was bought in Bottega Venetta store when I travel, but sadly the colour just doesn't work for an everyday look. So I can guarantee than this is an authentic one from ******* compare to my old Jodie bought in BV boutique. If I had to pick one thing, I really hated it when Bottega changed their dust bag to white with green bold letter logo print – just does not really fit the brand image in my opinion.
Nonetheless, super happy with this and looking forward to seeing more exciting brands and style on this website that clearly doesn't get talked about enough!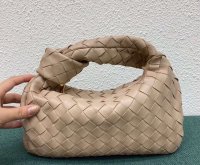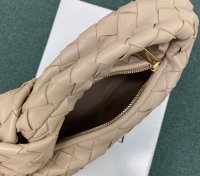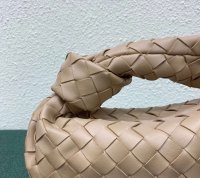 Last edited: