Oct 14, 2013
9,379
33,614
My birthday was back at the end of May, but a lot of things happened right about then so that I never got the time to post a reveal here. After nearly 6 months of looking, hubs and I finally found a house that didn't get sucked out from under us in a bidding war, and we began the fast paced track to getting our current house listed and under contract so I have been web absent for some time now.
So here is my belated birthday reveal.
I had such a fun day going out with the hubs shopping and walking around and finally to LV to look for my birthday present. I present to you my uber cute Pochette NM in DA. I bought a vachetta strap for it so I could wear it longer, or hand carry it with the short strap it come with. I love it and it is so easy to slip in a bigger bag if I need to change bags quickly.
Fresh in the box:
DA Speedy 25 oversees the proceedings: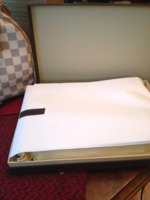 Here she is!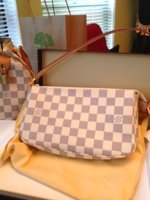 This one is MIS: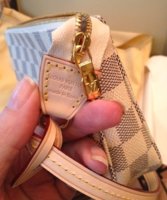 A recent mod shot. I am about 5'4":