So I bought the Givenchy mini/micro Lucrezia in neon pink color from
L'Inde Le Palais, the one I received does not have the adjustable shoulder strap, weird because on their website description, it said adjustable shoulder strap... so I noticed the same style sold elsewhere does come with adjustable shoulder strap, I wrote several emails to the website to ask for return, they emailed me back saying that the description on their website was incorrect, and the bag I got was their last one, that's it ! Nobody emailed me back with possible solutions about product return.

I am so disappointed with this purchase and now I strongly believed the one I bought was fake!!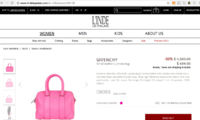 product page at the website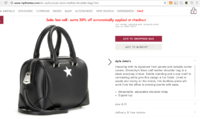 bag sold at mytheresa.com with adjustable strap


the one I got does not have adjustable shoulder strap!