Hi all,
I've been interested in the Hip bag recently and I would like to know what your thoughts are on this style.
To provide a bit of background, I am partial to small crossbody bags. I'm looking to add a Hip metallic edge in black with silver hardware to my collection to use as an errand/casual bag. I am a new mum, and have a separate bag to carry my baby things in (usually stored in the pram). I prefer to carry my own essentials in a small crossbody - iPhone 6S Plus, compact wallet, keys and sunnies.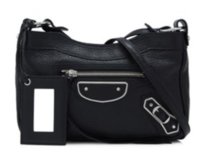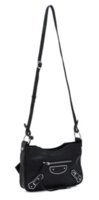 Although I love the look of this little bag, it needs to also be functional and practical for me to use it. I would love to hear your thoughts on this beauty, whether it fits all your essentials (plus any extras), how well it is wearing, any cons?