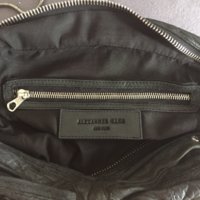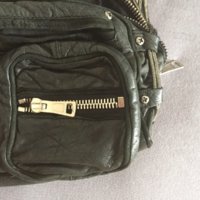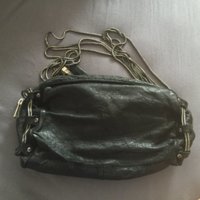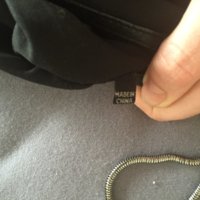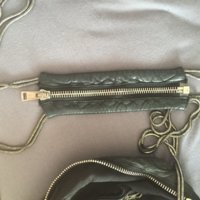 Hello
My name is Kasia and I'm from Poland
My friend found this Brenda Bag in NY in recommended second hand shop with the designers clothes and accessories and she wants to buy it for me.
Price is 189 $
My concerns are the zippers and the leather badge and AW mic tag.
All the details are carefully manufactured
I found this bag with the similar hard wear finishings on this forum (here is the link) but is was not evaluated.
http://forum.purseblog.com/threads/...r-wang-please-read-first-post.479457/page-228
Also there are bags with the same hard wear in the Internet ( here are the links )
https://www.google.pl/imgres?imgurl=http%3A%2F%2Fintheircloset.com%2Fwp-content%2Fuploads%2F2009%2F05%2Falexander-wang-brenda-washed-shoulder-zip-bag-black.jpg&imgrefurl=http%3A%2F%2Fintheircloset.com%2Falexander-wang-brenda-washed-shoulder-bag&docid=GaSTiH08EOPm8M&tbnid=WQ1QGyeLLroBJM%3A&w=321&h=250&client=safari&bih=689&biw=1276&ved=0ahUKEwjg7cnojcjNAhXDIJoKHaspBSIQMwgqKA0wDQ&iact=mrc&uact=8
https://www.therealreal.com/products/women/handbags/crossbody-bags/alexander-wang-brenda-bag-11
Please take look at the attached photos of this bag from NY shop
I will much appreciate quick response because my friend is going to stay in NY only for the next two days.
Thanks !