Oct 14, 2013
9,292
33,210
With the Fall 2018 release of Baobab Cat, it seemed like the time is right for Ardmore Artists to have a fan club (and try out our new prefix tag!).
I started researching them a few months ago and though they are known for ceramics they certainly have a few collaborations under their belt, including the ones with Hermes.
Their website is fun to look at:
http://ardmoreceramics.co.za/
And in looking there, I can see very clearly the relation of the scarf motifs they have worked with to their ceramic work.
At the moment, I only have a few of their designs. Savanna Dance in twilly and pocket square, and of course, Baobab Cat. But I am excited to see everyone's collections from this and previous seasons.
Here's a planter that has the same motif as Savanna Dance (pic courtesy of the Armore Artist website):
http://ardmoreceramics.co.za/ceramics/leopard-planter/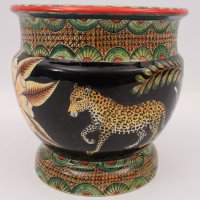 Pocket Square CW 11 (noir/vert/multi) and twilly CW 05 (rouge/parme/corail)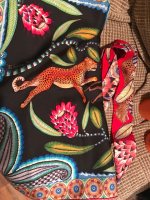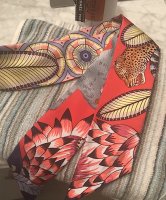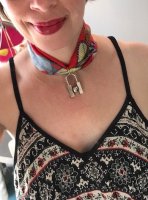 And Baobab Cat CW 16 rose vif/prune/gris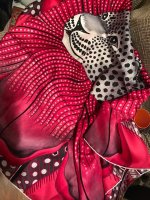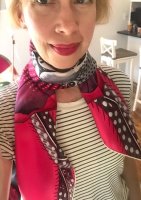 Plus here is some extra info on the Baobab tree from eliwon in the Fall 2018 scarf thread:
Many people on here probably know more about baobab trees than I do, but I found this article interesting - nice to learn a little bit about one of H's scarf motives

https://www.atlasobscura.com/places...utm_source=facebook.com&utm_medium=atlas-page
Can't wait to see everyone's pics!