I was looking up DES youtube video (as per usual these days, haha) and I came across
WiW위우's video
, and her result looks really nice! I've never even heard of anyone mention The IRON before, but in the video she states that a friend recommended it to her so I'm guessing it's more local?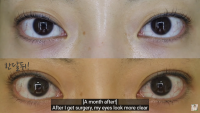 And here is a recent photo she posted on instagram, the parallel crease really looks good: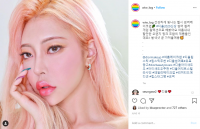 I actually messaged them on whatsapp not expecting them to have English services but wanting to try my luck and they actually responded for a bit. They quoted me 1.8 mil krw for non-incisional DES + 0.8 mil krw for epi (cash), after asking how much it would be for incisional though they stopped responding haha!
Either way, have you guys seen or heard anything about this plastic surgery clinic before?