30th anniversary cuff
O.G.
Aug 31, 2008
11,099
29,577
I have a thicker waist and shoulder carriage in relation to my body size and height, and brunello pants work well on me. Also i have been lucky that my SA has been able to snag some outerwear for me (sizes are somewhat limited, and the way she described it, sometimes it's not easy to call dibs for a client for certain pieces). Most of my action shots in Hermes, chanel or dior subforum, include Brunello pants (mainly size 38) cargos in black, charcoal and beige; high waisted chalk strip; classic trousers in charcoal and lighter gray; navy monilli gabardine; olive joggers and monili denim.
big caveat: I have big calves. Sometimes I have to go up a size bc some BC pants are tapered. So I recommend sitting in 5e dressing room before you buy lol. There is almost no seam allowance in the calf area. Maybe Italian women all have skinny lower legs.

resort dress, slides, lightweight jacket, fringe skirt,
assorted sweaters: polo; turtlenecks; v necks; off shoulder monili; crew; cardigans (my favorite are the classic sparkly ones)
fringe vest zip on top
alpaca mohair coat; metallic shearling; metallic leather leggings;
action pics: denim joggers; shearling;
@DR2014
tulle skirt;
courderoy cap (apologies, since Covid, my spelling is horrible) or that's my excuse lol
one of the corporate holiday gifts: contrast grey and beige cashmere shawls
I have some other stuff; when I find them ( my closet is a pit) I will add

when BC SA came over to curate closet, she was horrified to see everything squished on velvet hangers, so Corporate sent a big box of hangers (I have no room to use them yet though)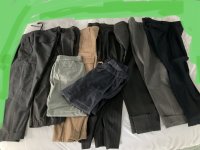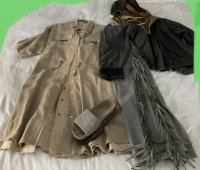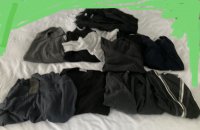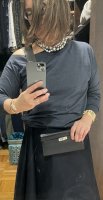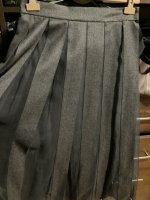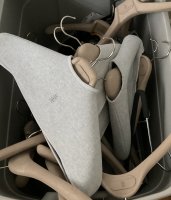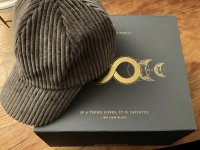 Last edited: