Tried to get this beauty in the fall but at the time it was limited distribution in Canada; however I could never get my mind off it, even if I ended up with an Open Bar (which I adore).
The only thing I had in mind was that I couldn't get another blue coloured bag... So I went with a house classic that I could still wear year round!
So..... Here she is!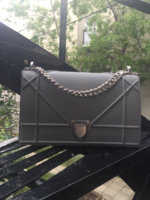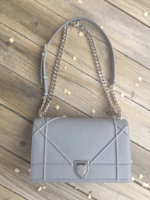 Diorama, Medium, in Gris Dior.